In All Listings, Home Health Care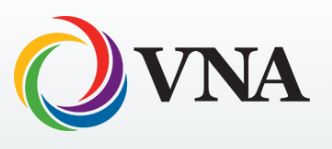 Visiting Nurses Association
Collaborating as a team to provide excellent care to patients and families – with integrity, compassion, knowledge and love – so that patients experience optimal quality of life at all times.
You can't always be there for them, but we can.
The VNA's trusted caregivers help with everyday tasks like providing transportation, setting up medication reminders and assisting with around-the-house responsibilities. VNA caregivers are insured and undergo background screenings to preserve the safety of your loved one. By enlisting VNA's private care services, your loved one will receive the help they need, giving you the peace of mind, you deserve.
Visit our website for all our services.