In All Listings, Septic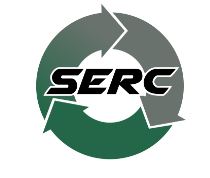 Sanitary Environmental Recyclers Corp – SERC
Dumpsters, portable toilets, and septic services have always been something we've needed and been involved in for many years.
Time and time again we thought, there must be a different way to do this. After shortages, backed up scheduling, and just not being able to have units delivered to us on time, we decided to go our own route. We started SERC in order to bring a better, faster, easier and cleaner way to get portable toilets and dispose of trash/debris in the tri county area.
Our #1 goal is customer service and satisfaction. We are here to meet and exceed the needs of our customers in any way we can. If you are in need or considering a dumpster or portable toilet rental, please let SERC earn YOUR business and show you why we are the best choice.