In All Listings, Consulting Services, Professional Services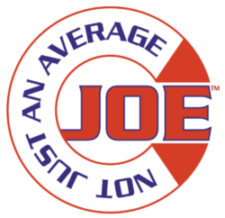 The opportunity to maximize your potential is one that should not be discounted in the business marketplace or in life. While the economy continues to struggle, there is no better time to differentiate yourself, personally or corporately, from your competition. At Not Just An Average Joe we offer a myriad of services designed to accomplish just that. This includes, but is not limited to:
​The utilization of innovative and interactive coaching practices to engage, encourage and equip your team with:
​Start with a FREE phone consultation or a very unique program we call Not Just An Average Lunch. This lunch is our guarantee to you that we are the right folks for the job. If not it will only cost you an hour of your time and the price of lunch. However, if the ideas presented at lunch make sense to you then we can discuss how to implement those ideas whether through process or training.
It's guaranteed so..
​WHAT DO YOU HAVE TO LOSE?
Workshops that transform

A troubleshooter to help overcome your business challenges

Someone to harvest in house ideas or provide fresh ones

The creation and implementation of unique marketing tools

Best of all is that maximizing your potential doesn't have to come with a hefty price tag.
At Not Just An Average Joe we rescue people & businesses from average standards. Call 973.865.8000 or complete the form below to see how we can help you!