In All Listings, Ministries, Schools & College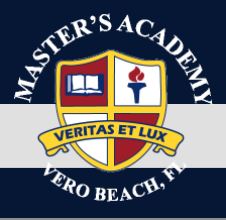 Our Vision is that students at Master's Academy will enjoy learning in a teacher directed, safe, loving environment following the example of Our Lord as described in Luke 2:52: intellectually, physically, spiritually, and relationally. Graduates will be equipped to thrive in future academic studies and be well-rounded with strong Christian character, articulate in their faith, displaying servant leadership, and be self-governed citizen.
​It is the mission of Master's Academy to spiritually develop and academically challenge students to impact their world for Jesus Christ. Master's Academy is committed to excellence in education, the truth and authority of the scriptures, and a Christ-centered worldview.
Master's Academy offers a vast array of programs to offer the student a well-rounded, Christian worldview education. We offer Preschool and Kindergarten through 12th.  Our academic programs are rigorous and college preparatory for those who are college bound. We are deeply committed to preparing our graduates for the calling to which God leads them.
A​s a school, we take advantage of numerous opportunities throughout the year to serve our community in Jesus' name. Our ultimate purpose as individuals, and as a school, is to bring honor and glory to our Heavenly Father. The Spiritual life is at the very essence of Master's Academy, it is all that we do, all day long, every day of the year. Our spiritual journey is not an addendum. It is who we are.