In All Listings, Ice Cream, Restaurants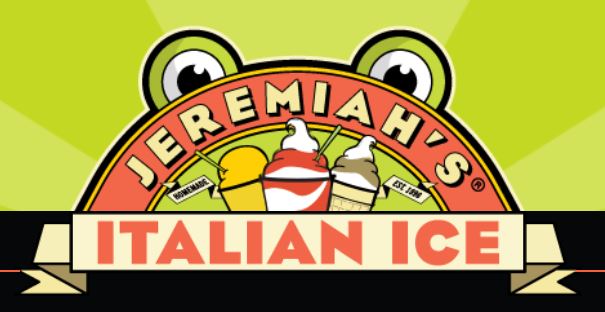 Diane and Frank, owners of Jeremiah's Italian Ice, are natives of Florida.  They are Christians passionate about serving their community.
Jeremiah's Italian Ice has come to be known not only for its superior frozen treats, but also its outstanding customer service and community involvement.  The eatery features more than 40 rotating Italian Ice flavors, as well as creamy Soft Ice Cream, or you can mix the two for their trademark Gelati.  Gelati is a perfectly layered Italian Ice with Soft Ice cream.  Mixing and matching flavors is an endless variety of combinations.
They are excited to partner with the local community schools, businesses, churches, front-line workers etc to support each other. Partnering with the community will allow them to sweeten someone's day and put smiles back on many with tasty treats.