In All Listings, Medical, Pharmacy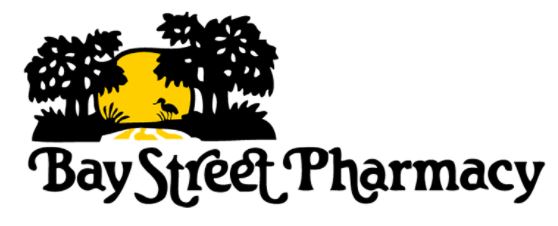 Bay Street Pharmacy is a second generation pharmacist-owned family pharmacy established in 1984. We service the great Northern Indian River and south Brevard area. Bay Street Pharmacy's motto is "Where caring people care for you" and our exceptional team accomplishes that by providing individual care to each patient. We also always have 2 pharmacists on duty to answer your questions and counsel you on your prescription and non-prescription items.
Owner and pharmacist, Theresa Tolle, along with pharmacists, Cheryl Grage, Lynn Littleton, Maurice Wilson, and Gabi Simas, and our other dedicated staff are committed to fulfilling our customers' needs. When it comes to your health or the health of your loved ones, please feel confident that we will handle your concerns with care and compassion. Please let us know how we can serve you.